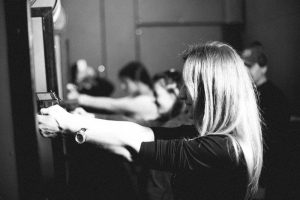 Dear friends,
we organize the 3rd round of amateur competitions in precision firing from the club pistol CZ 99.
If you miss the first two rounds and you have the desire to shoot with us, we will be happy to host you.
Each competitor is entitled to 5 test and 10 rounds to score. If the competitor is not satisfied with the result,
he is entitled to another 10 rounds and a better result will be recognized.
Target is at 15 meters.
The three first-placed competitors from the previous round have no right to participate in this tournament.
The registration fee is 900 dinars for 5 + 10, and for the next ten bullets (optional) an additional 600 dinars will be charged.
The competition begins on Saturday, October 22, 2016. at 11h.
First prize: training and issuing a certificate of training in firearms (pistol-revolver).
Second prize: Vulcan Gym service for a period of one month (aerobics, pilates, cardio, gym, yoga, kick-box, cardio-box).
Third prize: 2 tickets for Angels'n'Pearls show, club Ulica, Balkanska 13, Belgrade.
Due to the updating of applications, please register via phone or FB and confirm arrival, no later than 18.10.2016.
We invite you to come, compete and enjoy and socialize with us.