This year, we celebrate November 19, International Men's Day. We are joining the global action #member that invites men every year to let go of mustaches in November and thus draw attention to the frequency of testicular cancer and prostate cancer. With this occasion we organize an amateur competition in precision firing from the CZ99 clubclub, as well as meeting with the squalid staff at the club.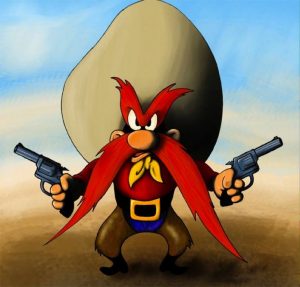 Each competitor is entitled to five test and ten shooting targets to score.
If the contestant is not satisfied with the result, he is entitled to ten more bullets and a better result will be recognized.
The fee is 900 dinars for 5 + 10, and for the next ten bullets (optional) an additional 600 dinars are charged.
Prizes are:
1st place – weapon training voucher of your choice
2nd place – annual membership fee at the club "Target"
3rd place – 50 bullets 9×19 Parabellum caliber
The competition starts on November 19, 2017. and lasts from 10h to 18h. Due to the update of the applications, we invite you to appear no later than 10: 45h.
Log into the event and confirm the arrival of the message.
We are expecting you!